CREAMOS & CONSTRUIMOS IDEAS
IDENTIDAD ESTÉTICA
EQUIPO MULTIDISCIPLINAR
PROCESO HOLÍSTICO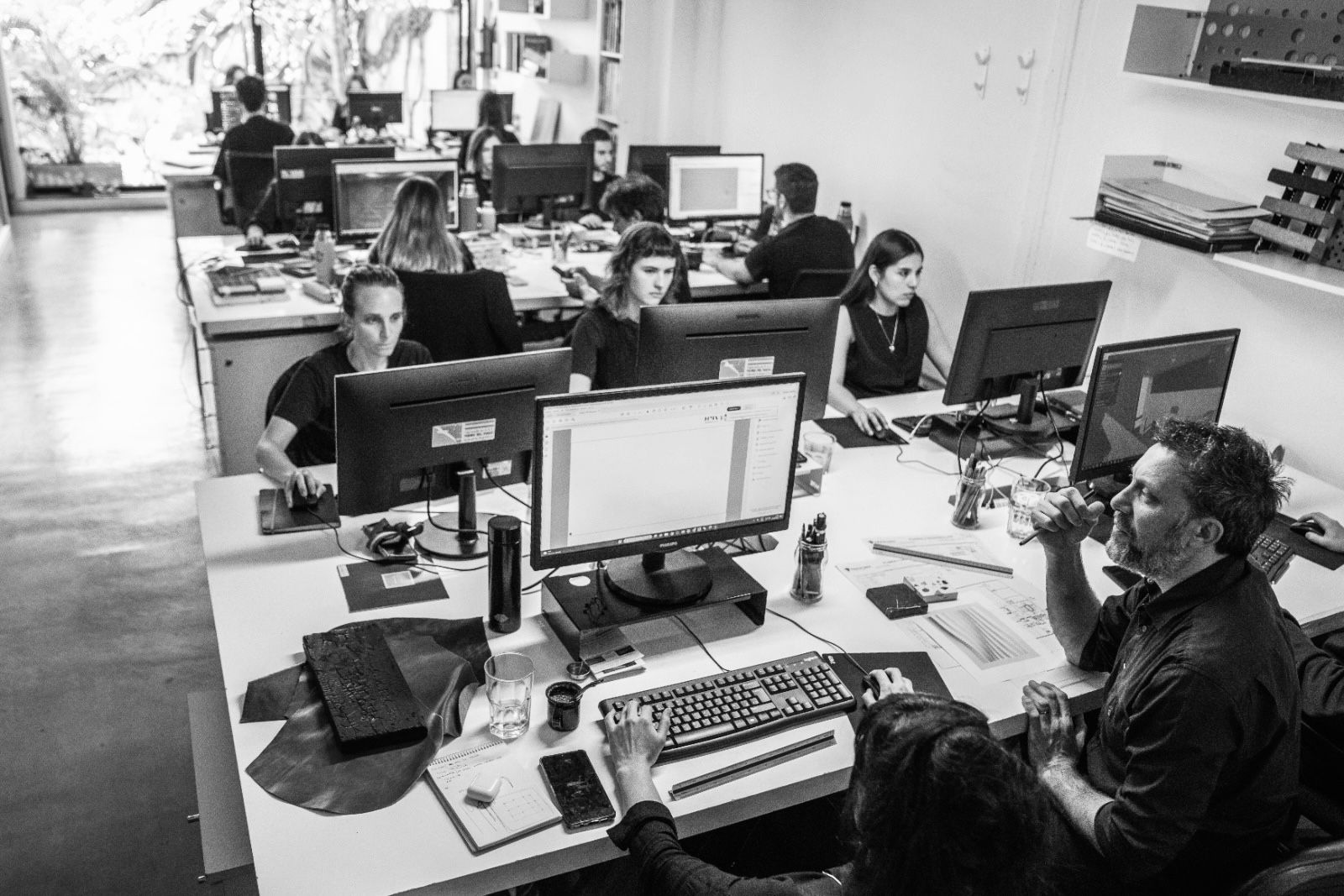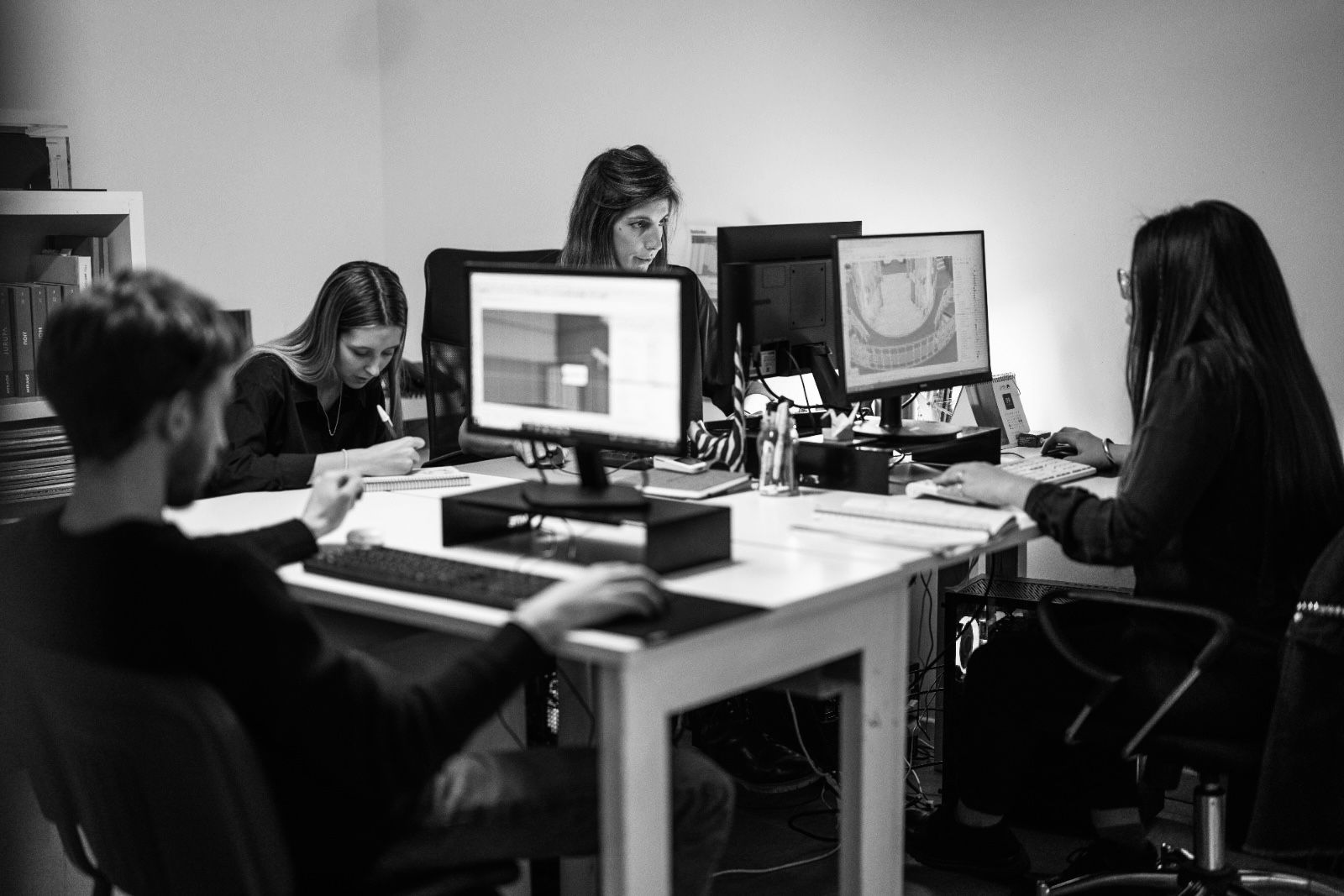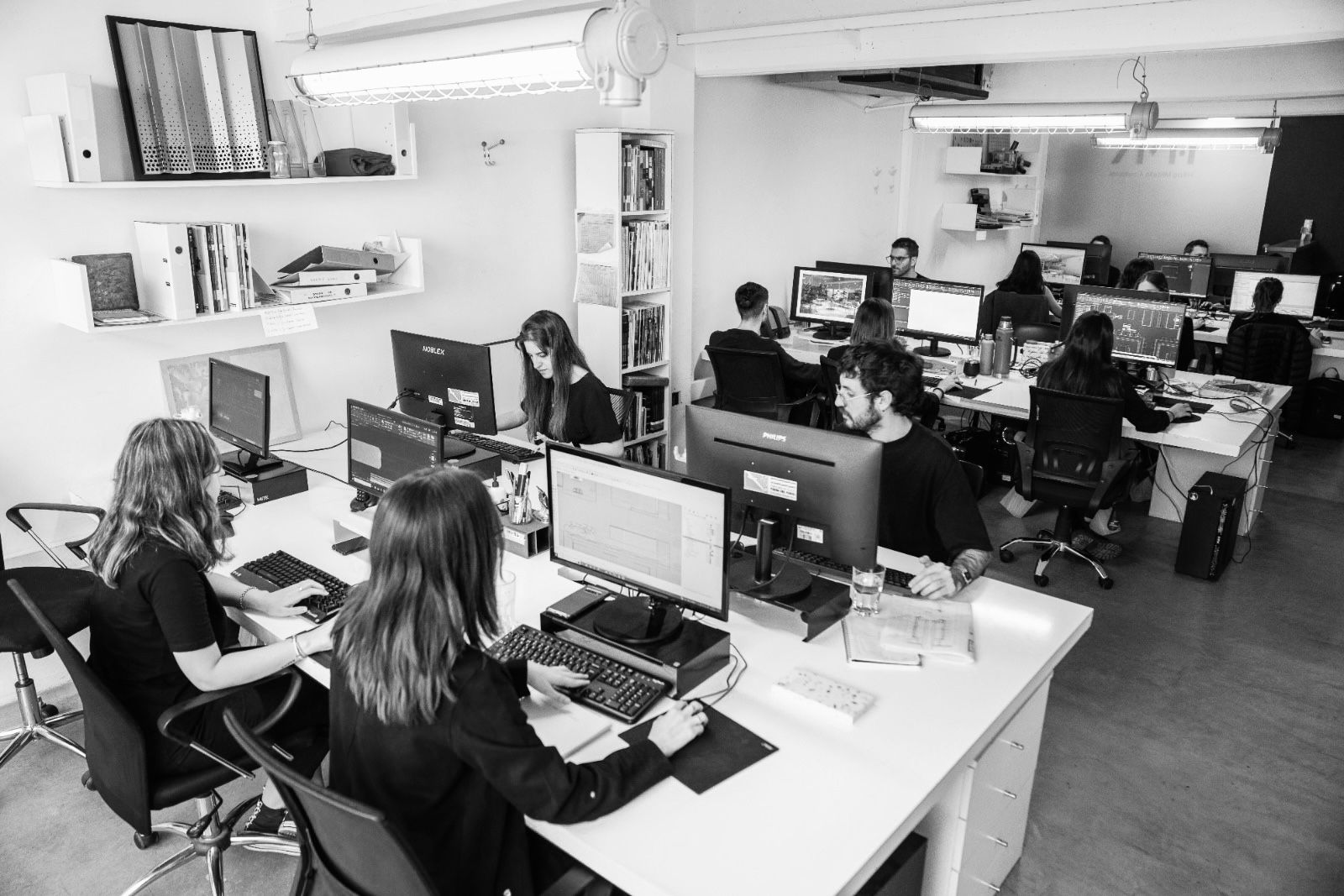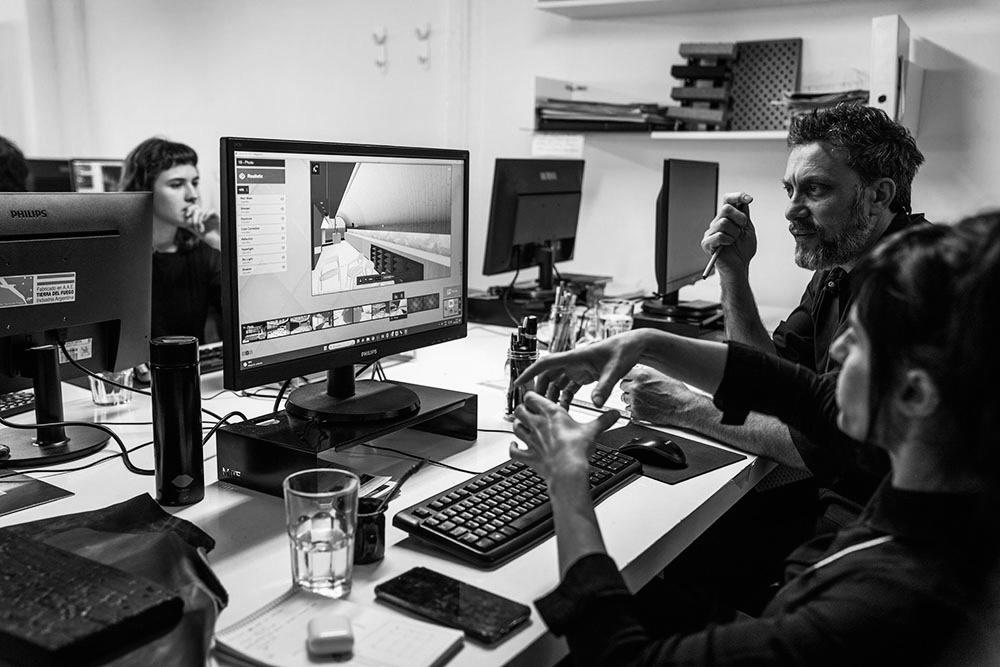 11 Julio , 2022
Repurposed materials and decadent accents come together in this Buenos Aires restaurant and bar that fits within a historic house overhauled by local studio Hitzig Militello architects.
Moshu treehouse by Dezeen
15 Octubre , 2021
Osten, el bar porteño dedicado a la alta coctelería ubicado en Puerto Madero, recibió in importante reconocimiento internacional. Según se supo en las últimas horas, el local fue premiado en la nueva edición de los Restaurant & Bar Design Awards, en la categoría "Standalone" -que podría traducirse como "fuera de serie"- correspondiente a América. El establecimiento fue destacado por su diseño, que estuvo a cargo del estudio Hitzig Militello Arquitectos.
Osten by La Nación 
6 Febrero, 2020
Argentinian gastronomic concept Fresco has debuted its fourth location in Buenos Aires. Completed by locally based design practice Hitzig Militello Arquitectos, the bi-level restaurant fuses modern and industrial aesthetics, with a touch of 1950s influence.
Fresco by Hospitality Design
7 Octubre, 2019
Premiado por su arquitectura.  El bar mejor diseñado de América queda en Palermo. Mamba se consagraba como ganador del Restaurant & Bar Design Awards en la categoría mejor bar en la región América, certamen llevado a cabo en Londres el jueves pasado. Mamba fue diseñado por Hitzig Militello Arquitectos, estudio de arquitectura que había sido premiado diez días atrás en el Prix Versailles, en París, por la obra de The Nim Bar, que resultó finalista del concurso.
Mamba bar & The Nim Bar por La Nación online 
11 enero, 2019
Estudio hma has completed the Mamba bar in buenos aires, argentina. the idea behind the project originates from the culinary style of the restaurant, which the client describes as a disruptive gastronomic concept. the architect therefore creates a bold, almost sculptural interior that aims to reflect the fusion of flavors on offer at mamba
Mamba bar by Design boom
28 September, 2018
Argentine studio hitzig militello arquitectos won the professional category prize in the third edition of the design & technical summit award created by accorhotels. the buenos aires-based duo convinced the judges with their project titled "one space, one hundred and fifty functions".
First prize accor hotels by floor nature
28 Mayo, 2017
The birra pub by hitzig militello arquitectos brings coziness in the southernmost city of the world in Ushuaia, Argentina, the birra brewery and hamburger store by hitzig militello arquitectos is inspired by traditional argentinian grocery-warehouses.
The birra by Archipanic.
13 Abril, 2016
This speakeasy-style destination in palermo was designed by hitzig militello architects, who transformed an abandoned depot into a fictional 19th-century factory, complete with heavy steel doors, eroded brick walls, and handpicked vintage machinery. the centerpiece of the dimly lit space is a sculptural vintage clock behind the bar. circular bench seats upholstered in leather provide a subtle contemporary touch. while cocktails are the specialty, victoria brown also offers small plates. costa rica 4803
Victoria brown by Architectural digest.
28 Octubre, 2015 
Tostado Café Club is the latest addition to a growing number of Buenos Aires restaurants keen to redefine traditional lunchtime fare such as pasta, steak and empanadas, with revamped takes on the classic Argentine tostado. Interiors, by architects Hitzig Militello and industry consultants The Brand Bean, have been created for both time-poor work types as well as passersby looking for a spot to take a breather. Downstairs, soft lighting, slate grey tiles and whitewashed wood panelling initiates a cosy atmosphere further enhanced by custom made chesterfield and cushioned armchairs by local furniture outfit, Casa Fad.
Tostado café club by Wall Paper
24 Septiembre, 2014
Los bares y restaurantes mejor diseñados del mundo. Esta semana se entregan en Londres los Restaurant & Bar Design Awards, que premian a los establecimientos con mejor arquitectura y diseño. Una de las novedades de este año es que, por primera vez, hay un local argentino entre los finalistas. Se trata de Victoria Brown, el bar inaugurado en enero en Palermo (Costa Rica 4827), cuyo diseño estuvo a cargo del estudio Hitzig Militello Arquitectos y que compite en la categoría de Mejor Bar de América, junto con cinco locales de Estados Unidos y uno de Canadá.
Victoria Brown por Planta Joy

Business trust certificate WorldCOB trust seal 2020

Member of the Society of British and International Interior Design (SBID) 2020

World Confederation of Businesses member 2020

Member of the Commercial Interior Design association (IIDA) 2021

Argentine-American Chamber of Commerce of Florida (AACC) 2021